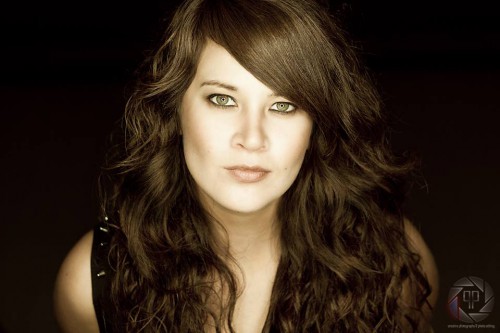 Hat immer noch Lampenfieber // Is still a victim of stage fright //
PloyCeebell trägt fast immer schwarz und niemals Kleider. Ihre Musikauswahl ist dagegen enorm bunt und schillernd: Schwerpunkte sind RnB, Hip Hop, Pop, House, Charts, Club Sounds, 90's, 80's und Underground Beats/Trap. Sie ist Resident bei GirlsTown und im GMF und steht auch relativ oft bei L-tunes am Mischpult. Wenn sie nicht gerade auflegt, dann tanzt sie am liebsten selber mit oder tobt sich beim Basketball aus. Eine ihrer Leidenschaften ist die Produktion neuer, eigener Musik.
Trotz ihrer Professionalität und ihrem guten Gespür fürs Publikum hat sie auch nach sechs Jahren DJ-Dasein noch das gleiche Lampenfieber wie am Anfang ihrer Karriere. So aufgeregt und zu nichts zu gebrauchen, wie sie vorher ist, so auf den Punkt und fokussiert ist sie beim Auflegen. Wir finden sie einfach mitreißend.
PloyCeebell is nearly always clad in black and never wears dresses. In contrast, her choice of music is a dazzling play of colours, spotlighting RnB, Hip Hop, Pop, House, Charts, Club Sounds, 90's, 80's and Underground Beats/Trap.
She's a resident at GirlsTown and GMF and a frequent player at the L-tunes party. Whenever she's not on the mixer herself, she loves dancing in the crowd or lets off steam playing basketball. Besides that, she's passionate about producing her own new music.
In spite of her professionalism and her sense of connection to the audience, she's still a victim of stage fright even after six years of djing. As excited and discomposed as she may be before every gig, as to the point and focused she is when playing.
We think she's simply intoxicating.