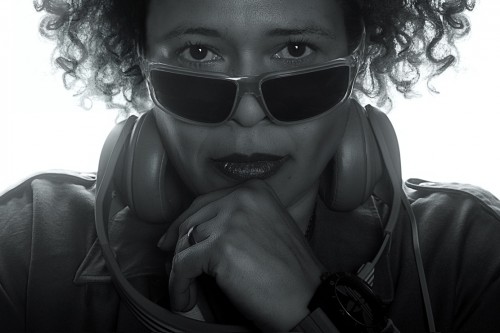 // english text below

Wichtig: Ihr könnt eure Tickets wahlweise an der Abendkasse (10,- Euro) oder etwas günstiger im Vorverkauf erwerben – allerdings sind die VVK-Karten nur in begrenzter Anzahl verfügbar. Keine Sorge, wenn der VVK beendet ist, gibt es immer noch genug Karten an der Abendkasse.
Alle Gäste mit VVK-Karten müssen ihr jeweils eigenes Ticket vorlegen, ohne Ticket kein Einlass.
Wie immer gilt auch bei VVK-Tickets, dass wir keine Einlassgarantie für Männer geben. Der VVK richtet sich daher an Women* only (Trans*frauen explizit eingeschlossen). Vielen Dank für euer Verständnis.
// Important: You can either get your tickets on the door (10,- Euro) or a little cheaper in here in presale – but the number of presale tickets is limited. Don't worry, when the presale is finished there are always enough tickets on the door.

All guests with presale tickets must present their individual tickets, no entry without ticket.
In compliance with the general L-tunes door policy, we can't guarantee entry for men. Ticket presale is therefore directed at women* only (explicitly including trans*women). Thank you for your understanding.
Gästeliste siehe ganz unten // For guest list registration please scroll down.
Noch Fragen? Ticket FAQ siehe unten
Any questions? Ticket FAQ see below
---
MOBILE VERSION:
hier klicken – SMARTPHONE TICKETSHOP – click here
---
---
TICKET FAQ
---
Ausdruck oder mobile Version?
Ihr könnt die Tickets ausdrucken (nicht verlieren!) oder sie auf dem Handy dabeihaben (nicht klauen lassen!) oder vorsichtshalber beides – wir müssen nur das Ticket mit Code Ticketnummer sehen können, wenn ihr bei uns ankommt. Ohne Ticket kein Einlass!
Print-out oder mobile version?
You can print out the tickets (don't loose them) or use the mobile version (beware of pickpockets) or both, just to be safe – at the door, we just need to be able to see the ticket with the code + ticket number. No entry without ticket!
Once a ticket has been presented and the number is crossed off the list, that ticket is devaluated – so beware to keep either ticket version safe!
---
Gruppentickets – auch einzeln gültig?
Wenn ihr ein Gruppenticket kauft, dann erhaltet ihr die entsprechende Anzahl Tickets, die alle auf den Namen der Käufer*in ausgestellt sind – aber jedes Ticket hat eine eigene Nummer + Code.
Beispiel:
Marie Lustig kauft ein Gruppenticket für 5 Personen.
Sie erhält 5 Tickets auf den Namen Marie Lustig.
Die 5 Tickets sind aber fortlaufend nummeriert, beispielsweise 201, 202, 203, 204 und 205 und haben unterschiedliche Codes.
Wir kontrollieren am Einlass die Ticketnummer + den Code, nicht den Namen. Das bedeutet, dass die Tickets nicht an Personen gebunden sind und jedes Ticket auch einzeln gültig ist.
Ihr müsst also nicht als Gruppe kommen, sondern jede aus der Gruppe kann mit einem der Tickets auch allein bei uns reinkommen – aber ganz wichtig: jede muss ihr Ticket dabeihaben – egal ob auf dem Handy oder auf Papier – ohne Ticket kein Einlass!
Nachdem ein Ticket vorgezeigt und die Nummer von der Liste gestrichen worden ist, gilt dieses Ticket als entwertet – also achtet auf eure Tickets, egal welche Version ihr benutzt.
Group tickets – also valid individually?
When you buy a group ticket, you get an appropriate number of tickets all of which are carrying the name of the buyer – but each ticket has it's very own number and code.
Example:
Marie Lustig buys a group ticket for 5 persons.
She gets 5 tickets in the name of Marie Lustig.
These 5 Tickets are serially numbered, for example 201, 202, 203, 204 and 205 and they carry individual codes.
At the entrance, we control the ticket number and code, not the name. That means, each ticket is valid individually and not tied to a person.
Thus, you don't have to arrive as a group, but each of you can enter by herself with one of the tickets – but very importantly, each of you has to present that ticket at the door – either on paper or as a mobile version – no entry without ticket!
Once a ticket has been presented and the number is crossed off the list, that ticket is devaluated – so beware to keep either ticket version safe.
---
GÄSTELISTE – Registrierung nur mit Code, Deadline für die Registrierung ist Freitag, der 21.7.2017 um 21 Uhr // Registration with code only, deadline for registration is Friday, 21st of July 2017

---