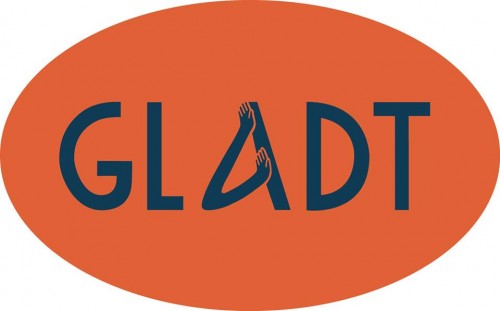 Bei L-tunes am 31. März 2017 dabei war das Projekt GLADT e.V. mit Infotisch, Soli-Schnäpsen & Spendensammlung. The project GLADT has been handing out soli shots, giving information about their work and collecting donations at L-tunes on March 31st.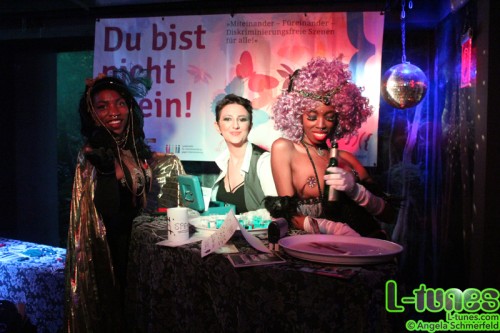 (English text below, Facebook-Seite hier klicken)
GLADT e.V. ist eine unabhängige Migrant*innen Selbstorganisation von LGBTTIQ Personen. Wir setzen uns auf verschiedenen Ebenen für die Emanzipation queerer Lebensentwürfe ein. Besonders liegt uns das Thema Mehrfachdiskriminierung und Intersektionalität am Herzen.
Der Treffpunkt bei GLADT ist eine Beratungsstelle für LSBTTQI BpoCs und Geflüchtete. Wir beraten, untersützen und vermitteln zu den Themen: Coming out, Familie, (Bi) nationale Partnerschaft, Flucht & Asyl, Migration und Aufenthalt und (Mehrfach) Diskriminierung. Die Beratung erfolgt in mehreren Sprachen.
Gladt e.V. is an independent organisation of LGBTTIQ migrants, POCs, and people with migrant backround. We promote queer emanzipation and alternative lifestyles. We  focus especially on multi faceted Discrimination and Intersectionality.
Gladt's "Treffpunkt" (Meeting Point) is a  counselling center for LSBTTQI BpoCs and refugees. We offer counselling and support regarding coming out, family, (bi) national partnerships, refuge & asylum, migration & residence permits, and intersectional discrimination. We offer counselling in several languages.